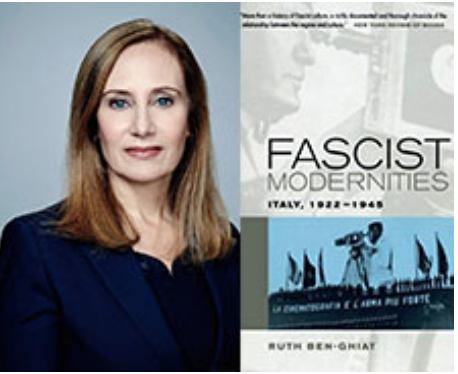 FREE SPEECH 30: Truth, Lies, Propaganda, and the University in the Age of Trump.
Professor Ruth Ben-Ghiat, New York University
In free democracies, the role of the university is to be an arbiter of truth. They share this critical role with a free press. What is happening with universities in the age of Trump, where the media's role as an arbiter of truth is under severe attack? What does 'normalizing' incendiary speech really mean? How can we counter the erosion of belief in the truth and in facts, in science and expertise? And how can you do defend yourself against becoming a helpless puppet at the mercy of those who feed the media frenzy with provocation and outrage, and still stay up on the news? Join me in a conversation with Professor Ruth Ben-Ghiat, an expert of the history of fascism at New York University, and a frequent commentator on various platforms and monthly columnist for CNN.com on contemporary politics . You can find Professor Ben-Ghiat at ruthbenghiat.com.